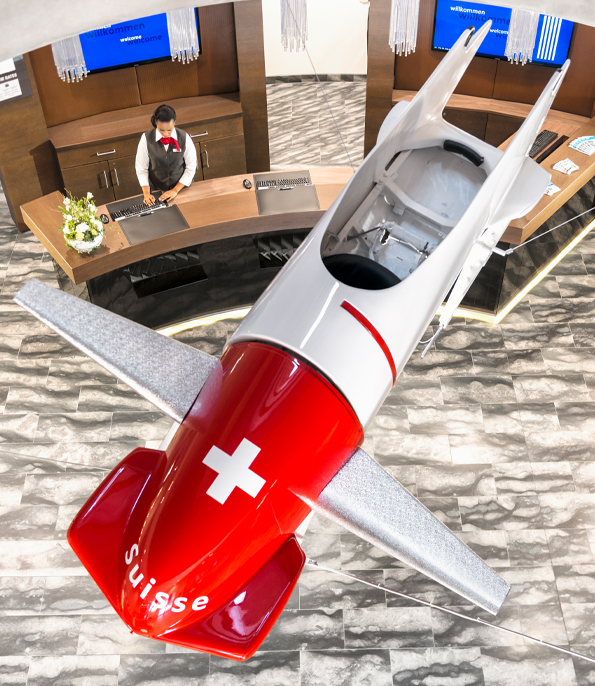 Your Dorint Hotel Airport-Hotel Zurich
Right in the heart of the Swiss business centre!
And quite literally: thanks to the unusual shape of our new five-storey building, you will be living in the middle of a huge Swiss cross. Ultra-modern, cosmopolitan and yet surrounded by wonderfully green nature - this is how you enjoy your stay with us within walking distance of one of the world's most important air traffic hubs: Zurich Airport.
Number of rooms: 235
Restaurant Basilico
Lobby Bar
reservierung.zuerich(at)dorint.com
Riethofstrasse 40 CH-8152 Opfikon-Glattbrugg
Telephone: +41 4480810-00
Fax: +41 4480810-10
Email: info.zuerich(at)dorint.com
Reservation center Dorint Airport-Hotel Zürich:
Reserve now!
City centre
10 km
Station
11 km
Airport
2 km
A warm welcome
I extend a warm welcome to you...

... together with all my #HotelHeroes. Together we will make sure that your stay with us is more than just a night near the airport: 235 modern and large air-conditioned non-smoking rooms, our restaurant 'Basilico', our lobby bar and, above all, our summer terrace with garden area set in beautiful greenery invite you to enjoy your stay.
Sit back and let us pamper you in all respects!
- Your Björn Achstaller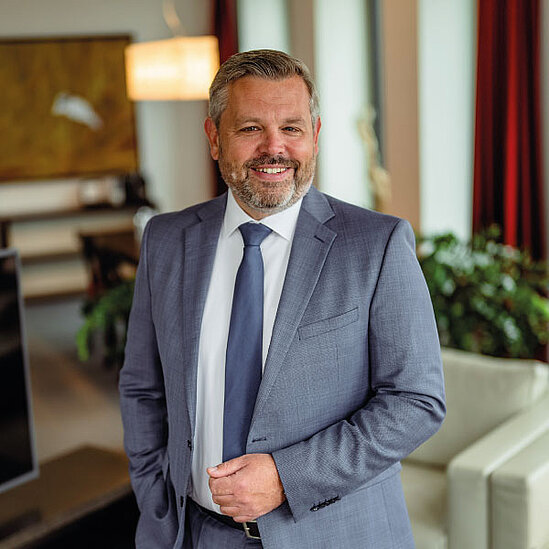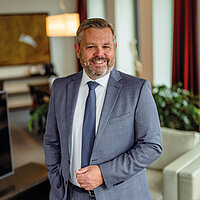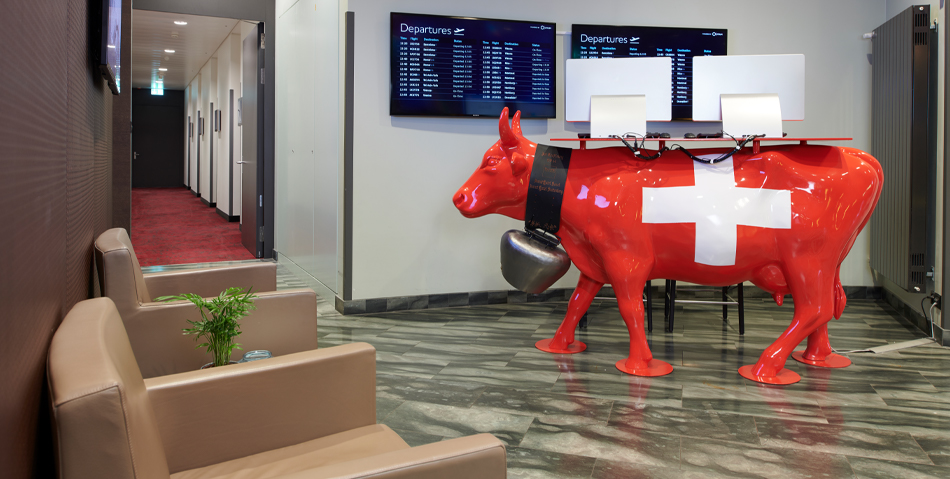 Dorint Airport-Hotel Zürich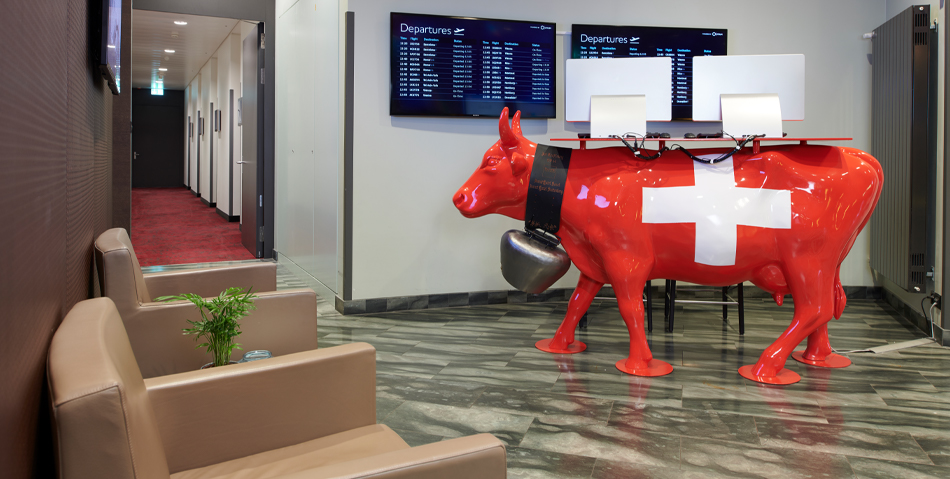 best location
directly at the airport
Shuttle service
& free e-charging points
modern lobby bar
and wonderful summer terrace
Discover our rooms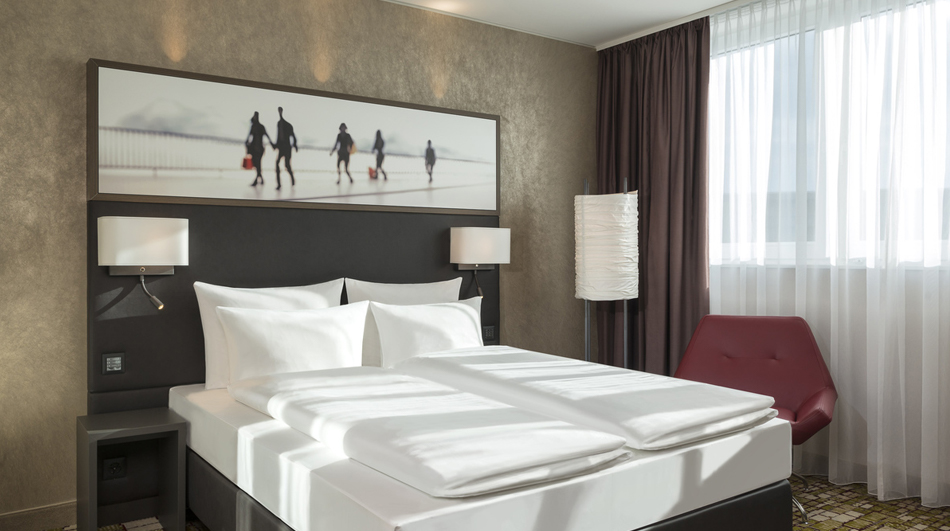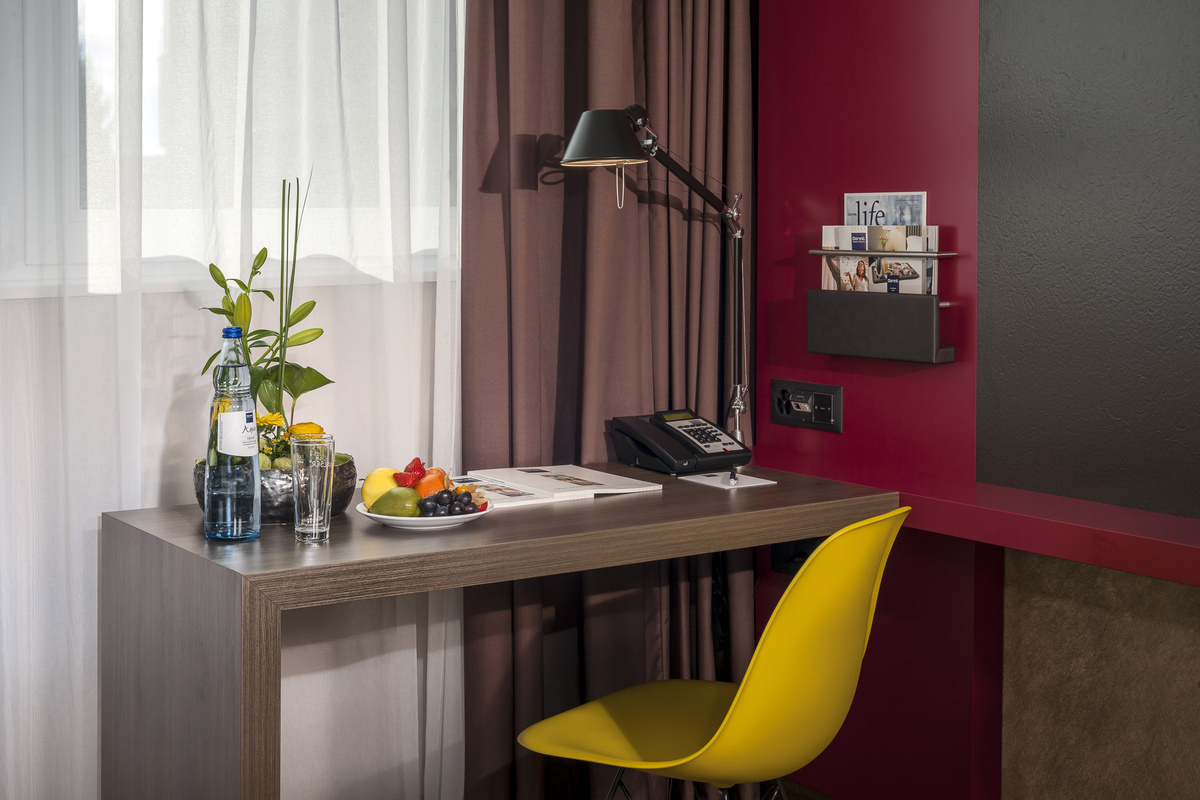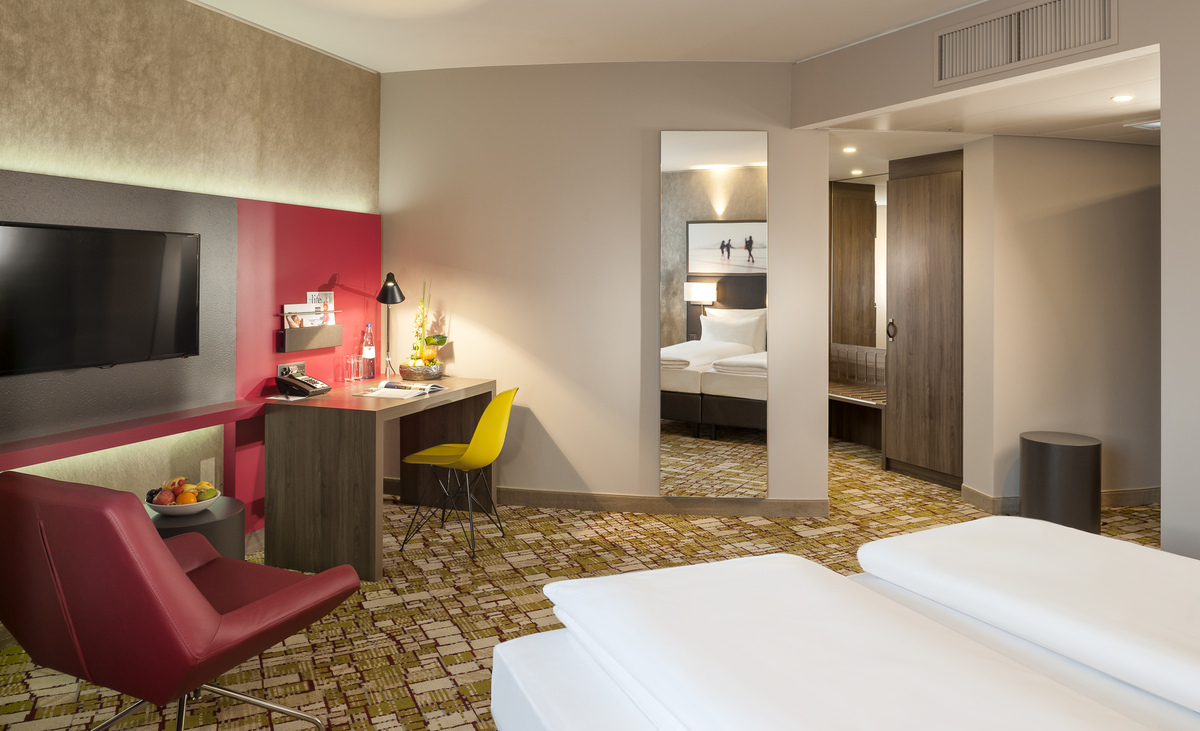 Restaurants & Bars
Your restaurants & bars at the Dorint Hotel Airport-Hotel Zürich

At the Basilico restaurant you will enjoy both local cuisine and international classics.

In summer, the terrace offers the perfect setting for your aperitif, lunch or dinner.

Let our menu inspire you.
Conferences & Celebrations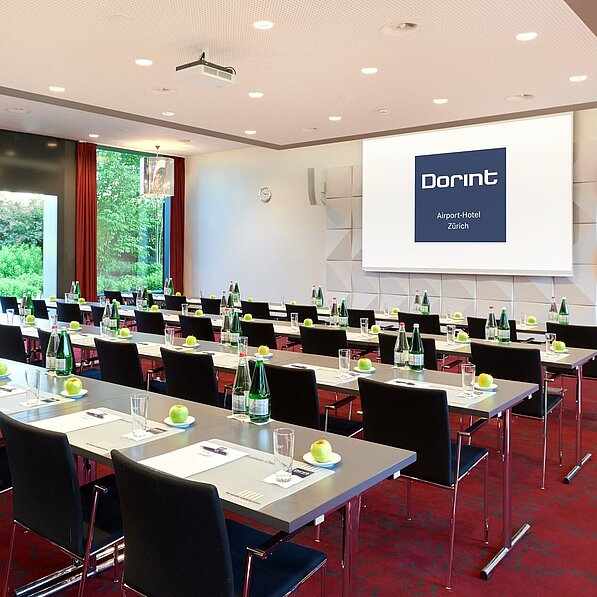 Events and incentives with freedom
The Dorint Airport-Hotel Zurich is the perfect venue for your event of any kind.
The hotel has 12 meeting rooms and 4 meeting suites with capacities for up to 200 people. The quiet garden can be used for coffee breaks, aperitifs and barbecues.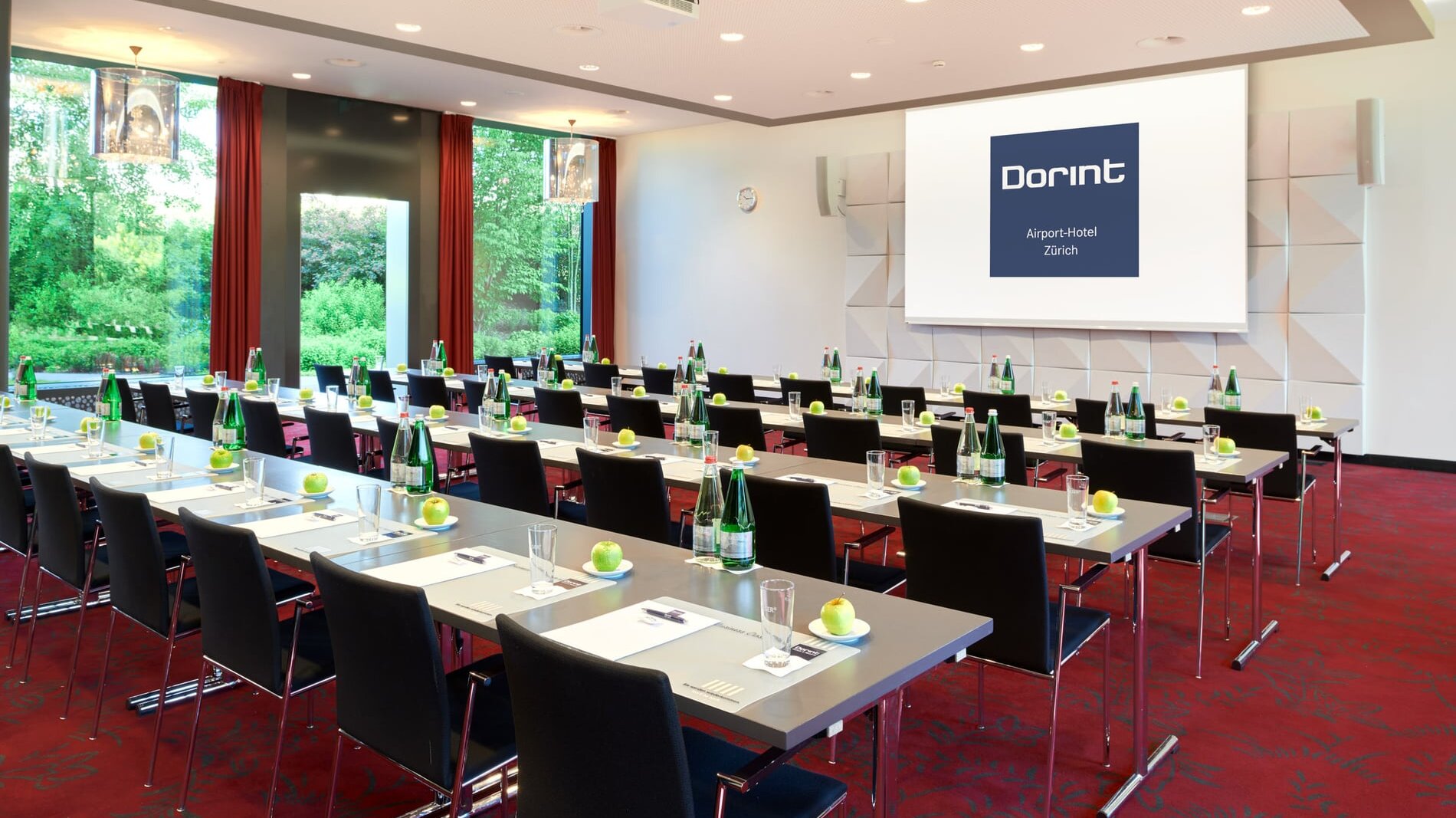 The Airbus meeting room has 180 m², air conditioning and sufficient daylight thanks to the floor-to-ceiling windows. This meeting room has a capacity of up to 185 people.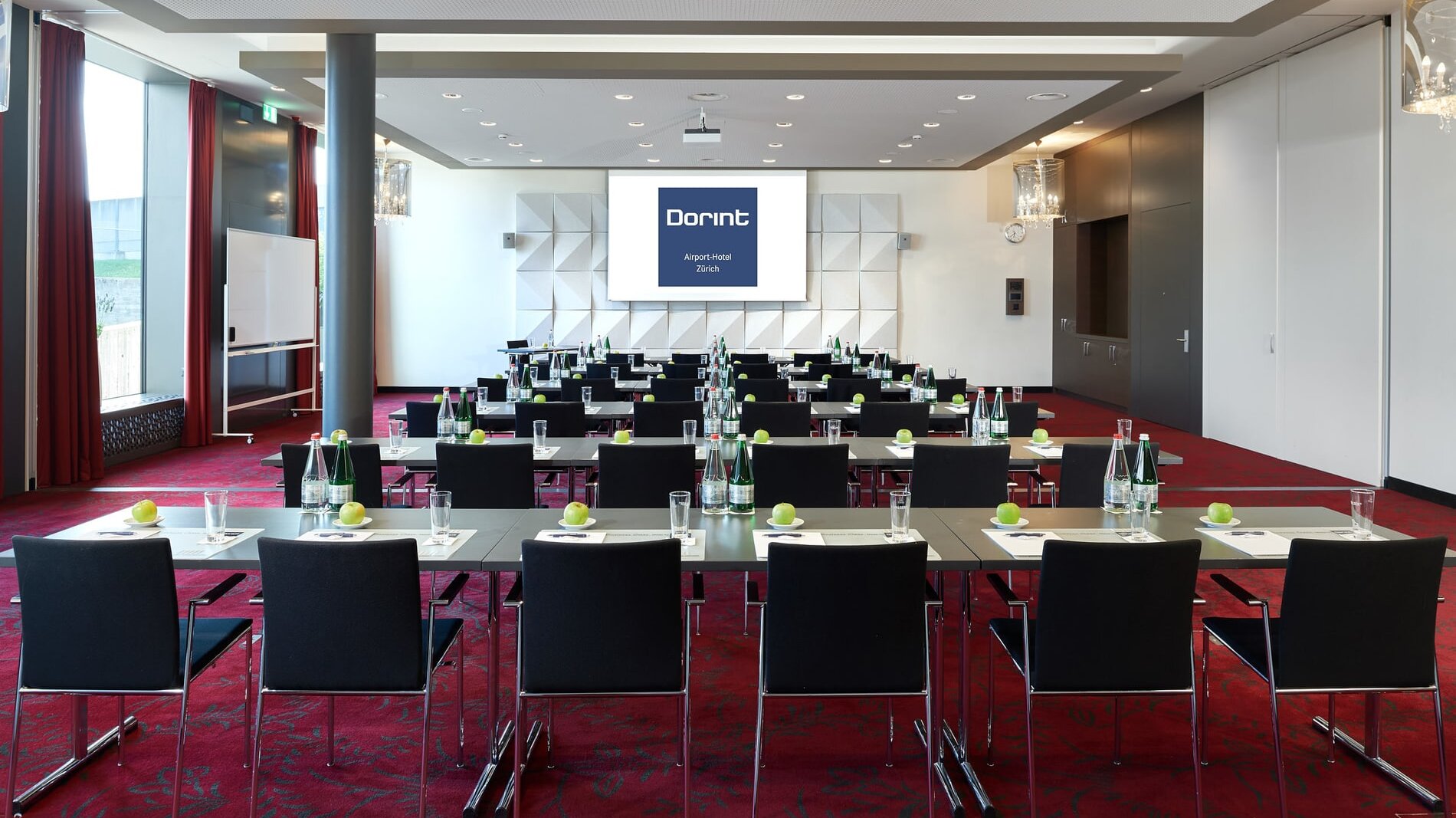 The meeting room combination Zeppelin 1+2 has 168 m², air conditioning and, thanks to the floor-to-ceiling windows, sufficient daylight. By means of a mobile partition, the meeting room can be divided into 2 equally sized rooms within minutes. This meeting room offers a capacity of up to 170 people.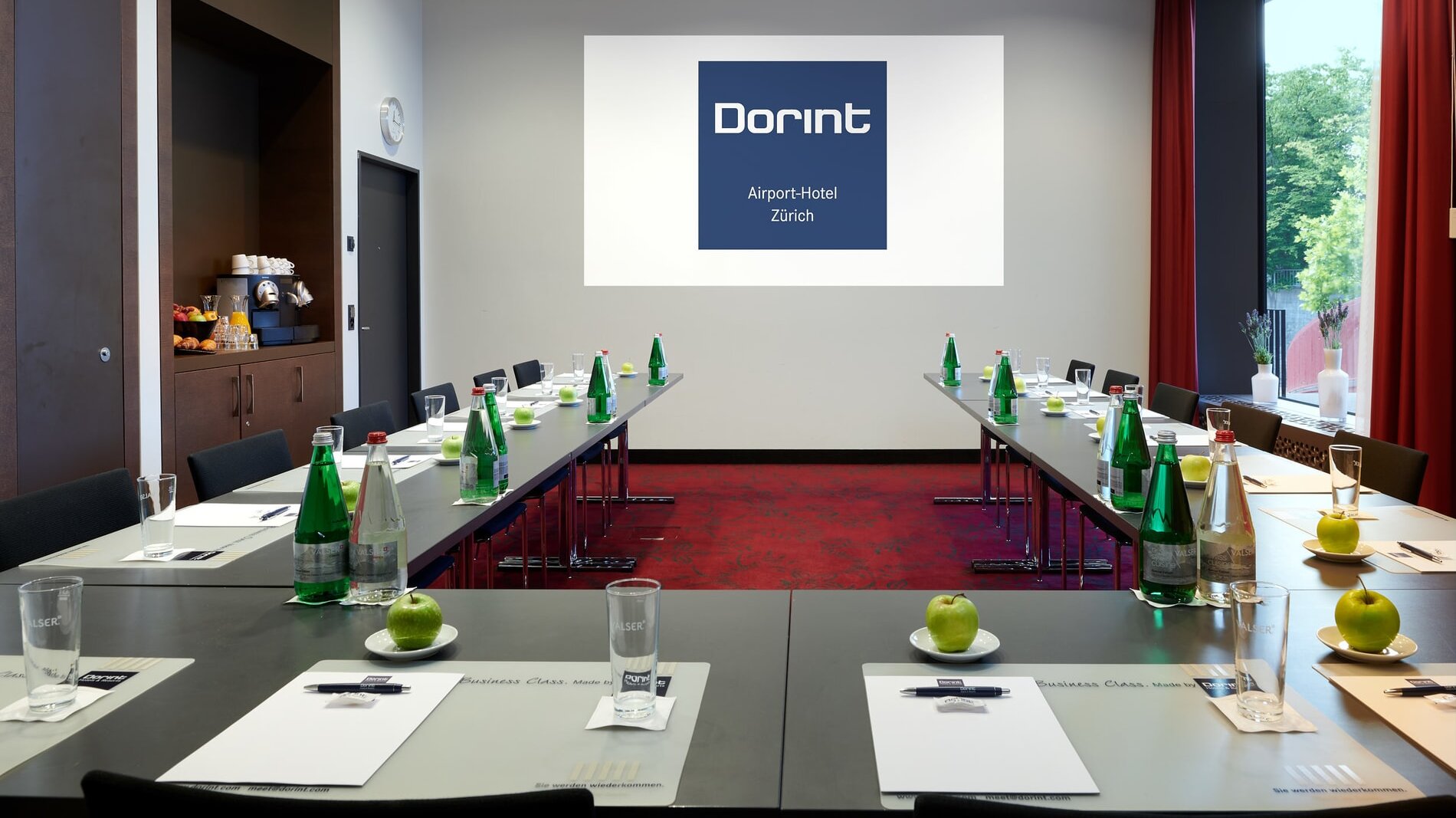 The meeting room Airbus has 36 m², air conditioning and sufficient daylight thanks to the floor-to-ceiling windows. This meeting room offers a capacity of up to 20 people.
Arrangements & Offers
Park, Sleep & Fly

Overnight stay in standard room

Parking in our underground garage for up to 7 days (each additional day we charge CHF 10)

Shuttle transfer to and from Zurich airport
Pictures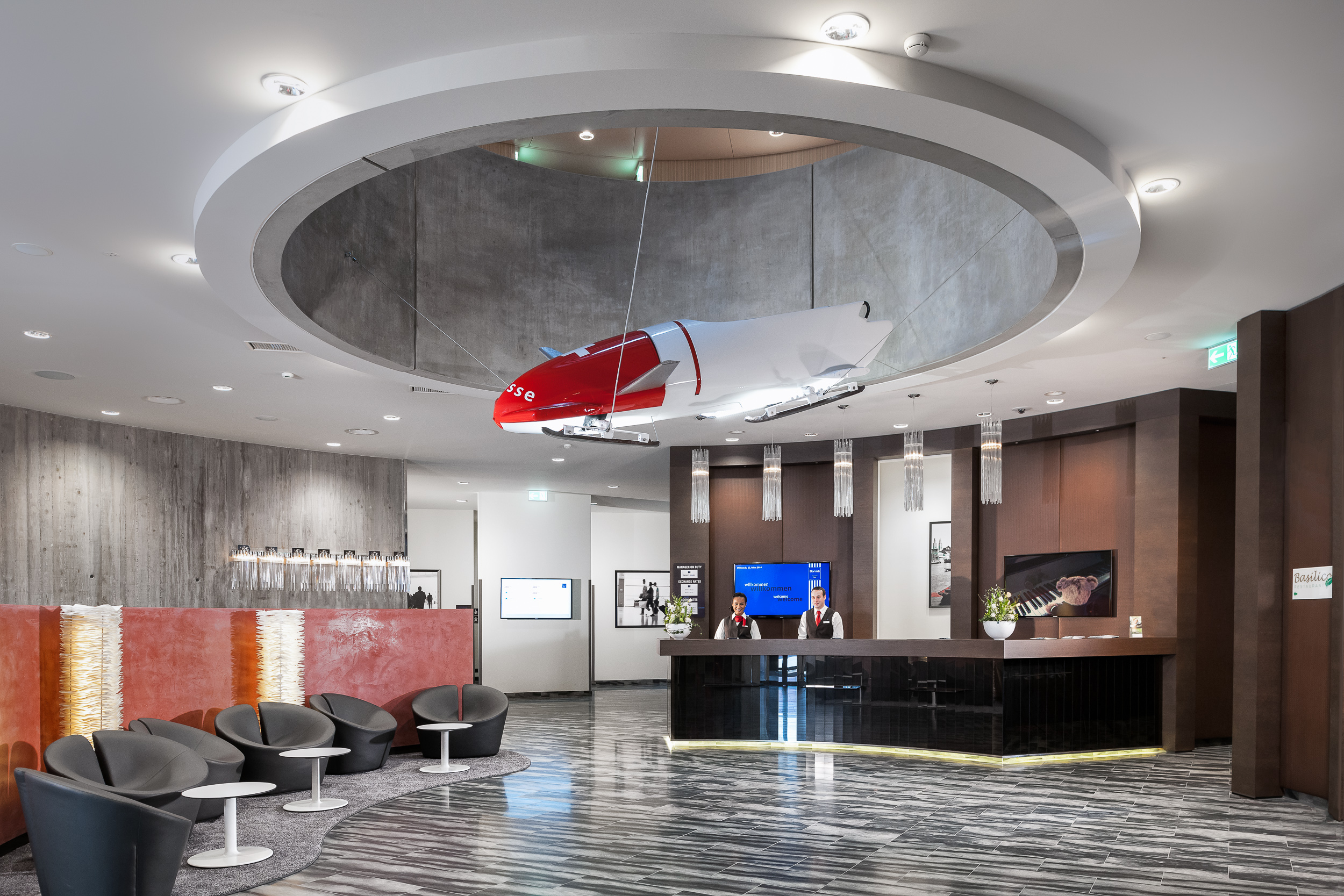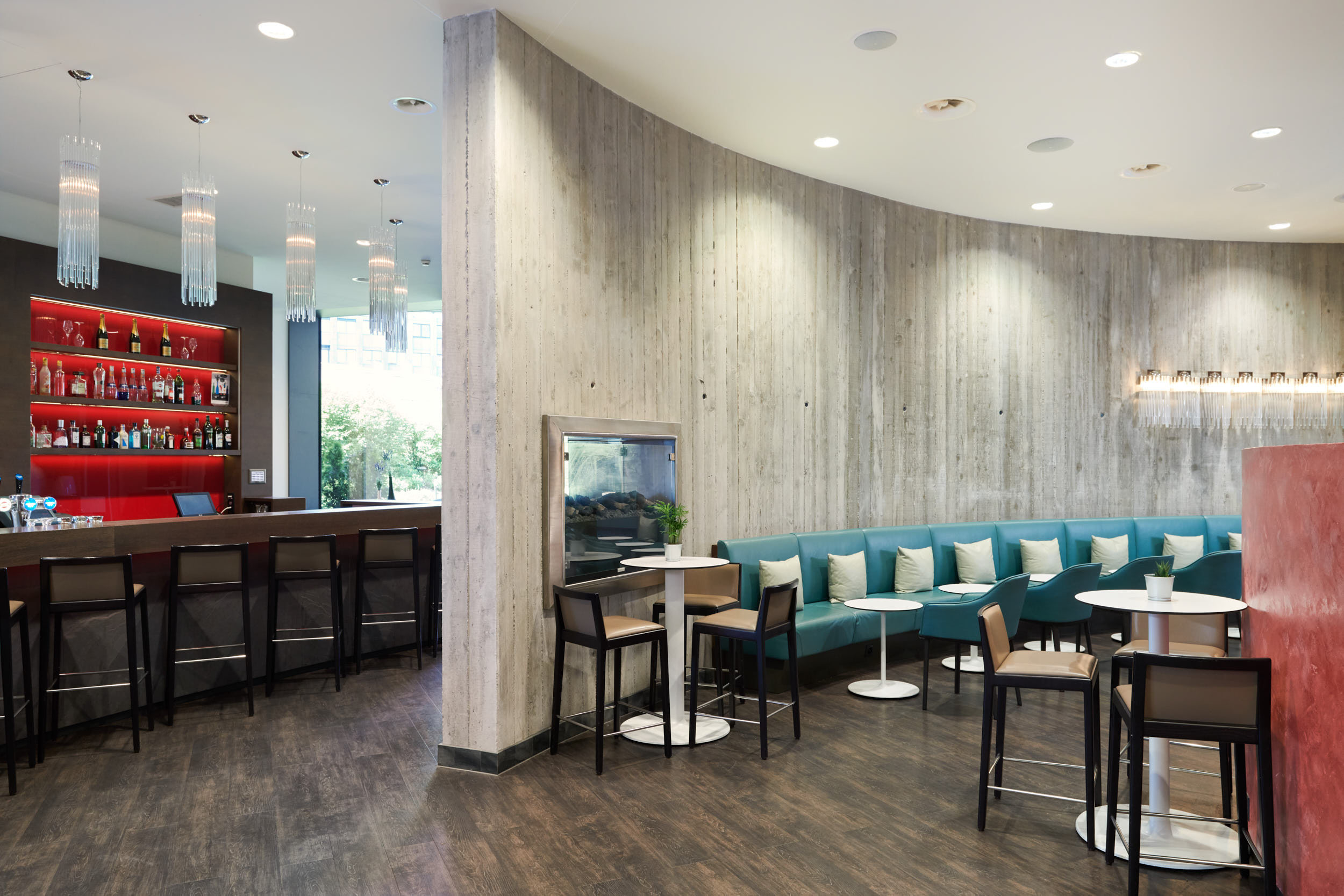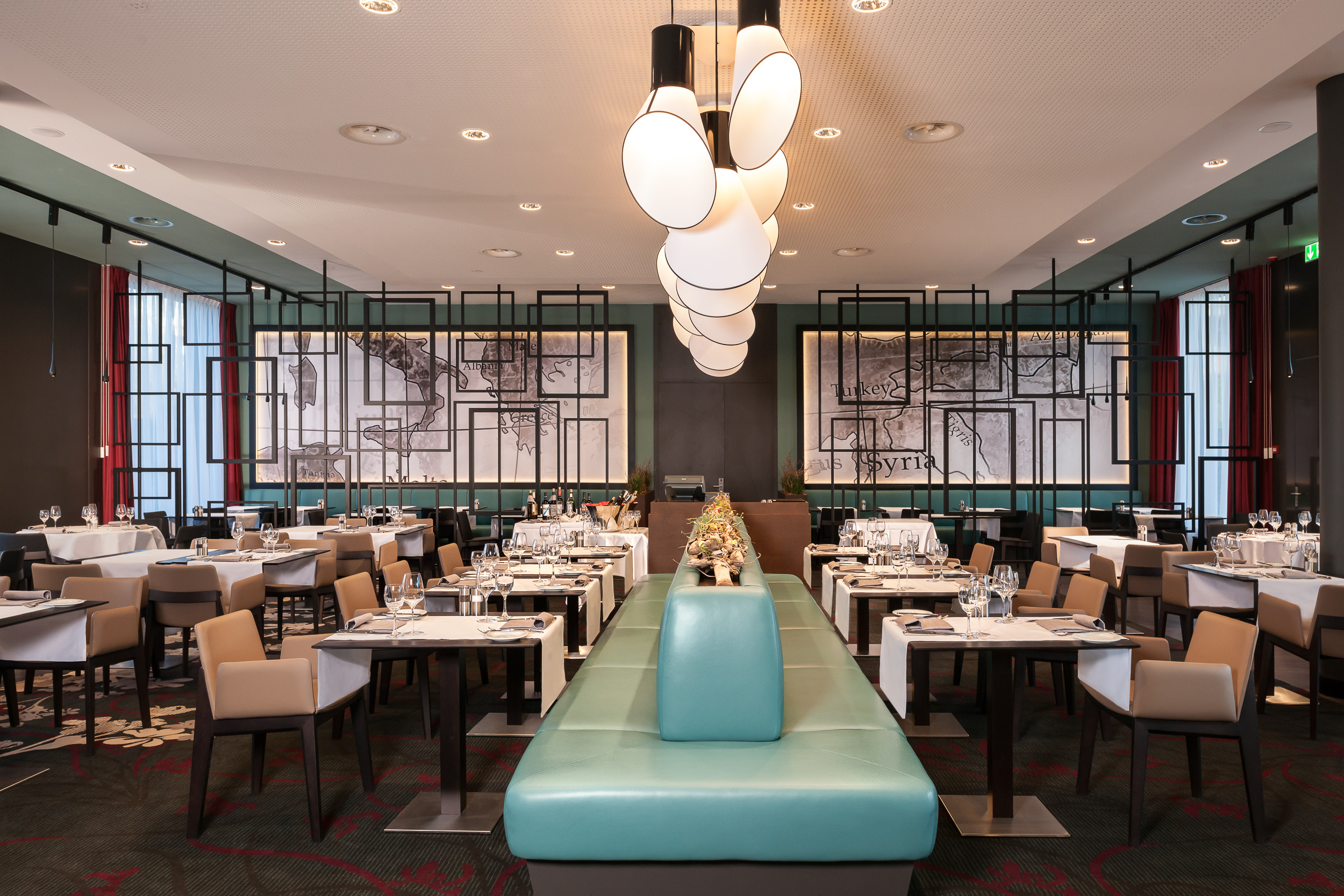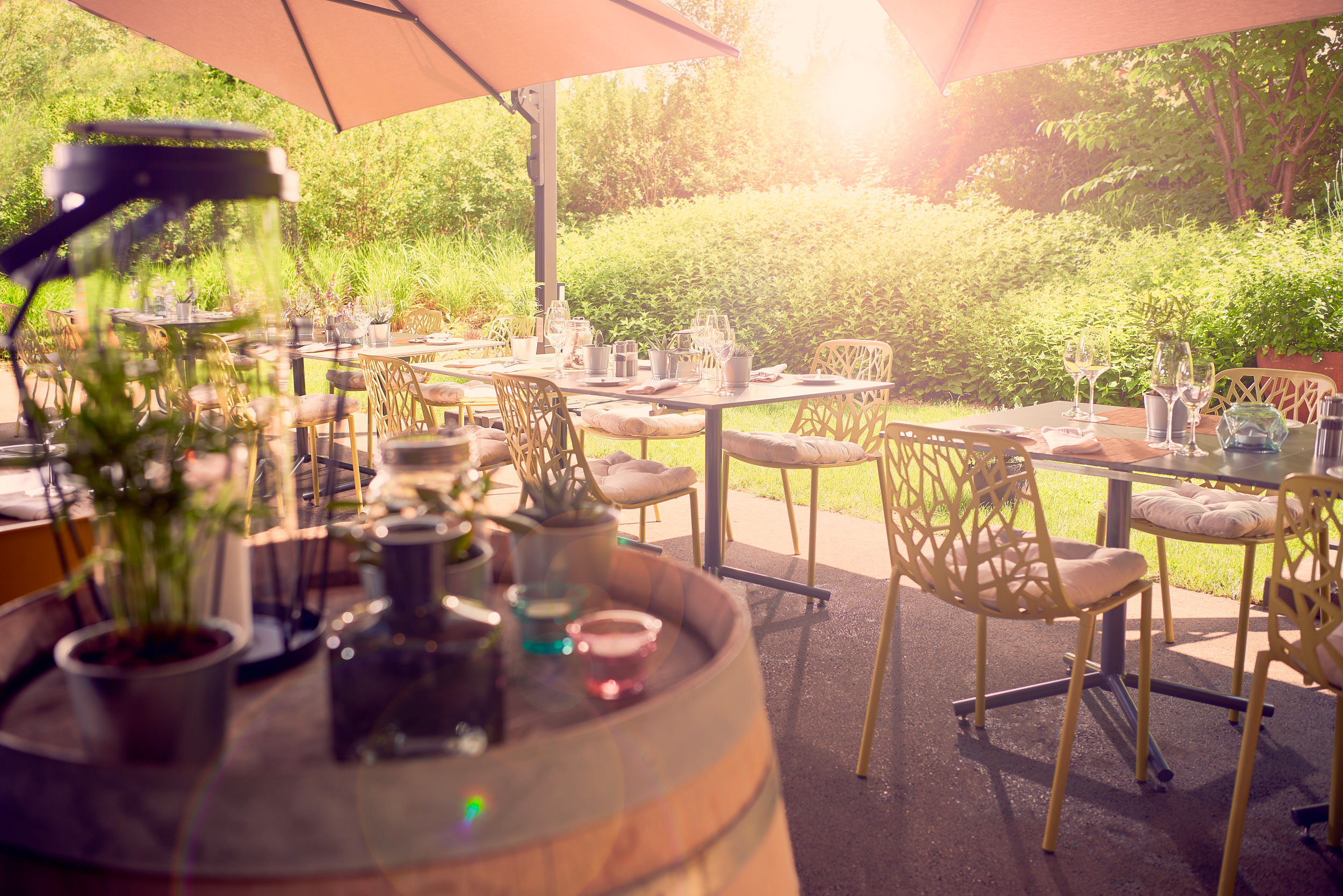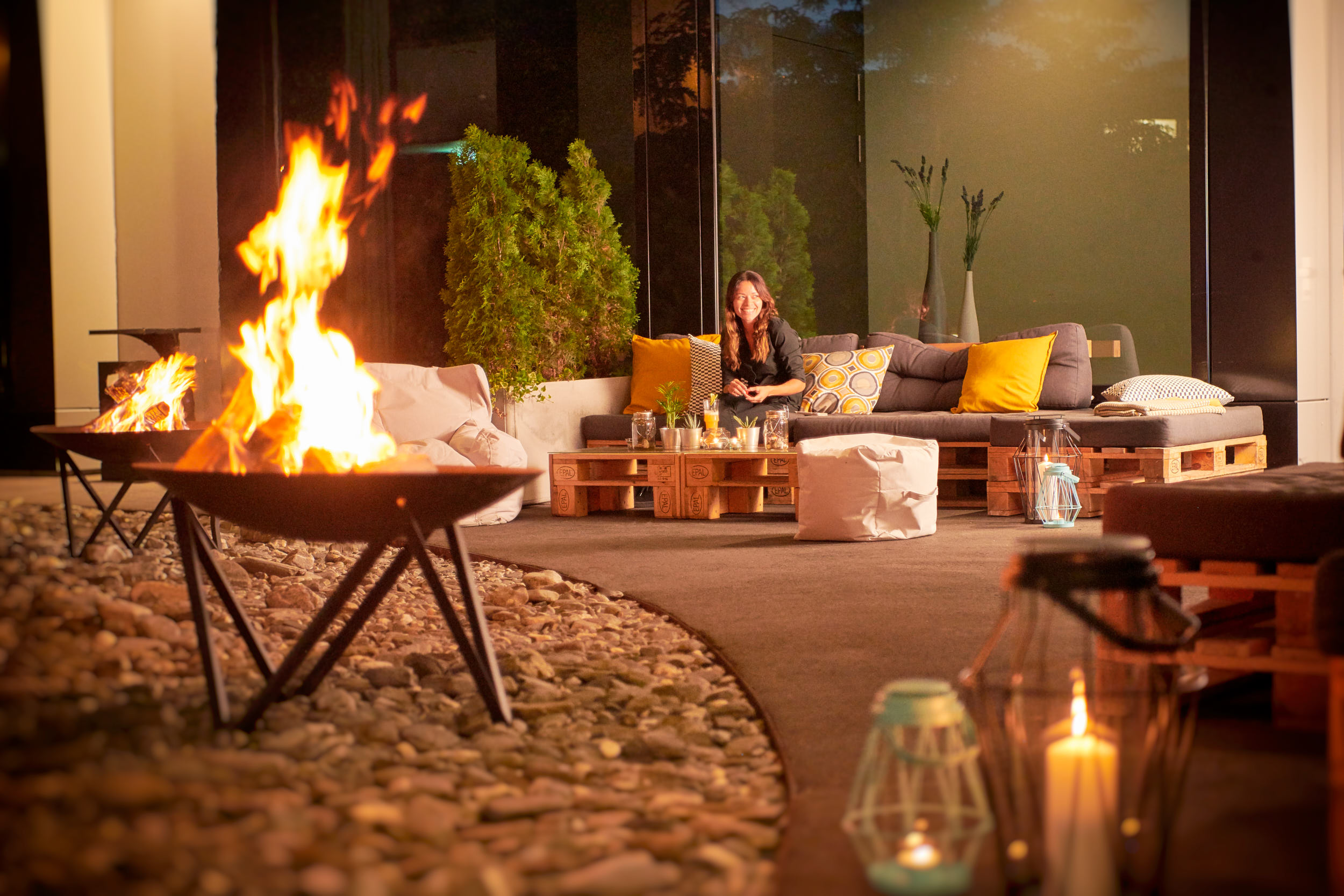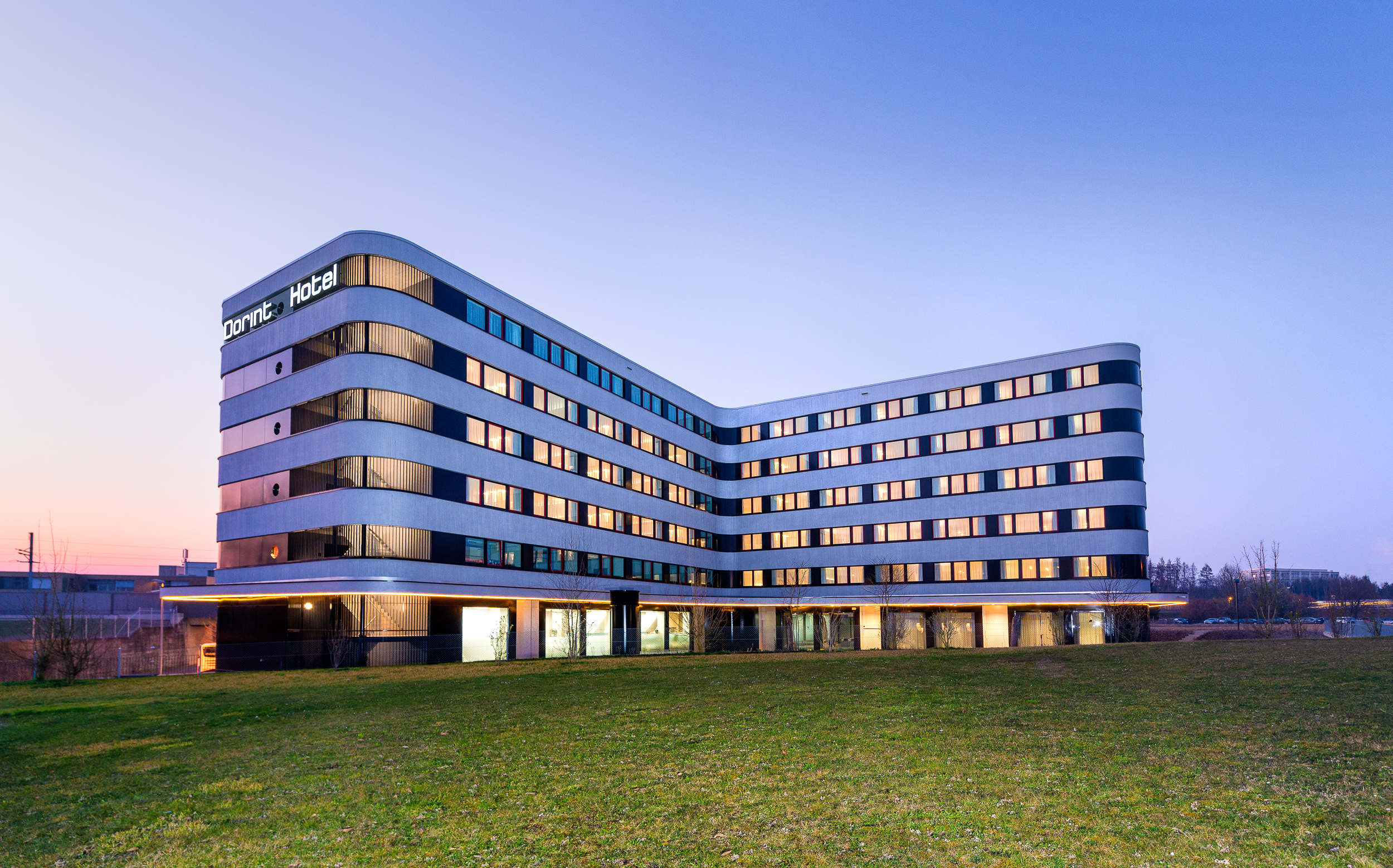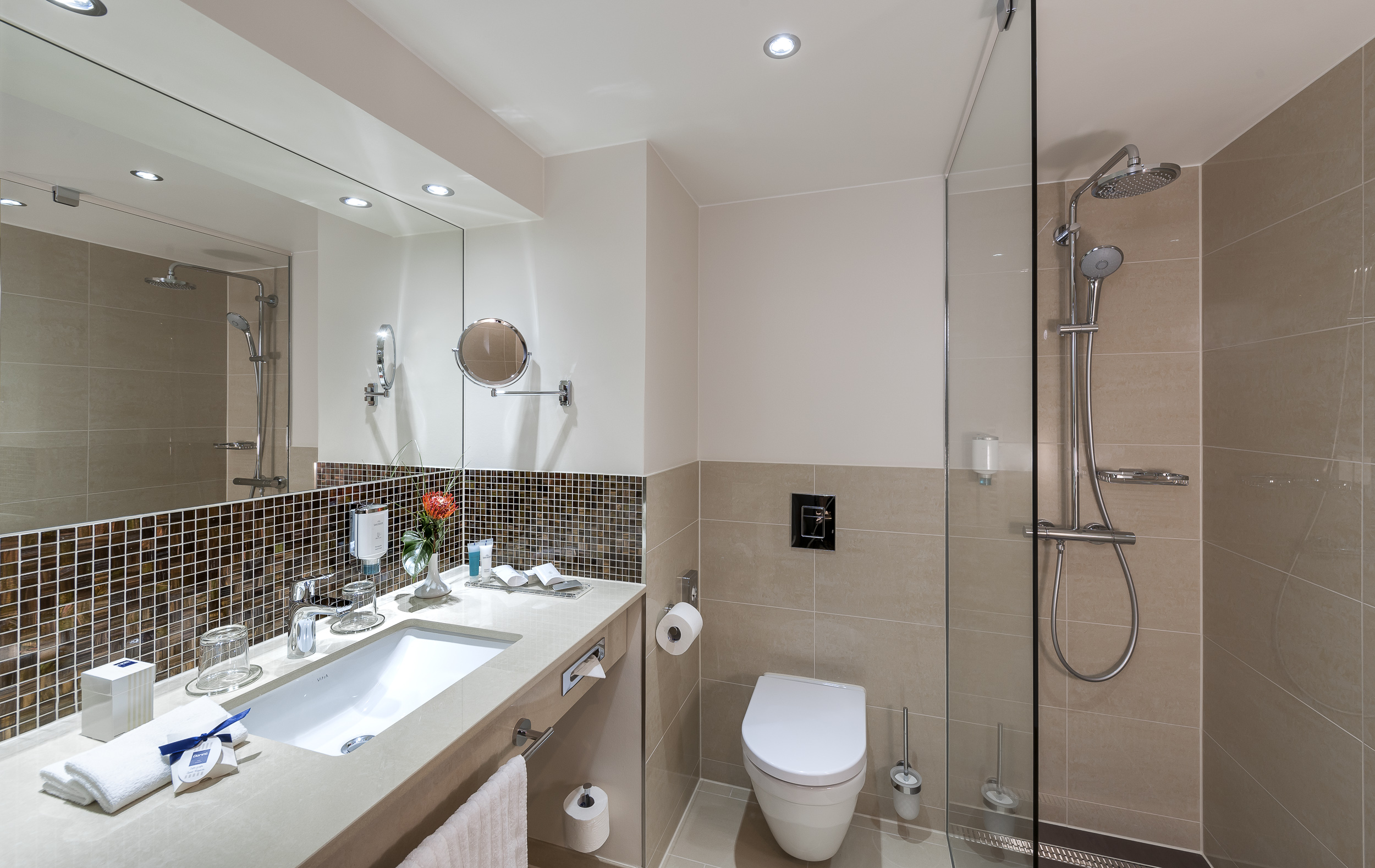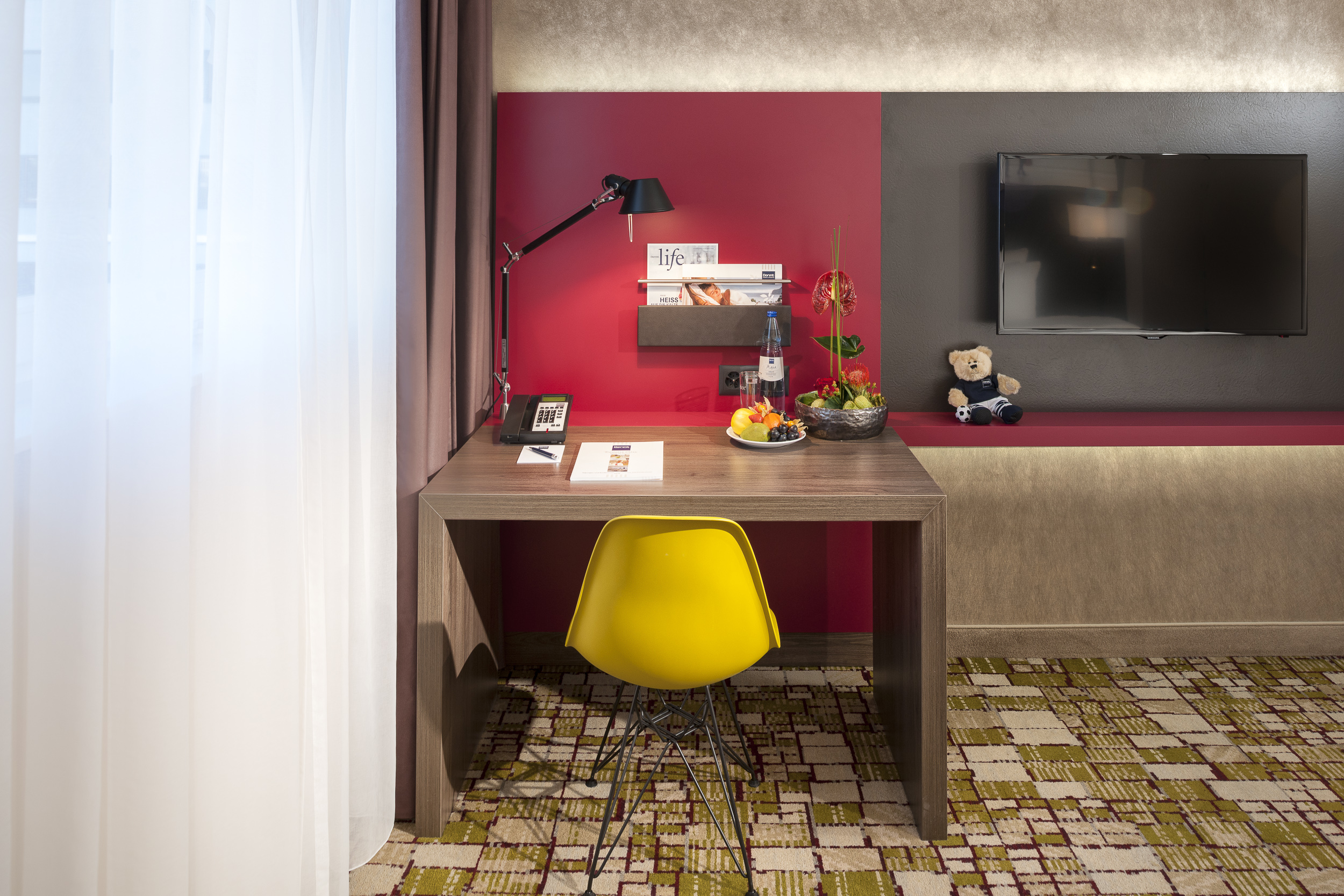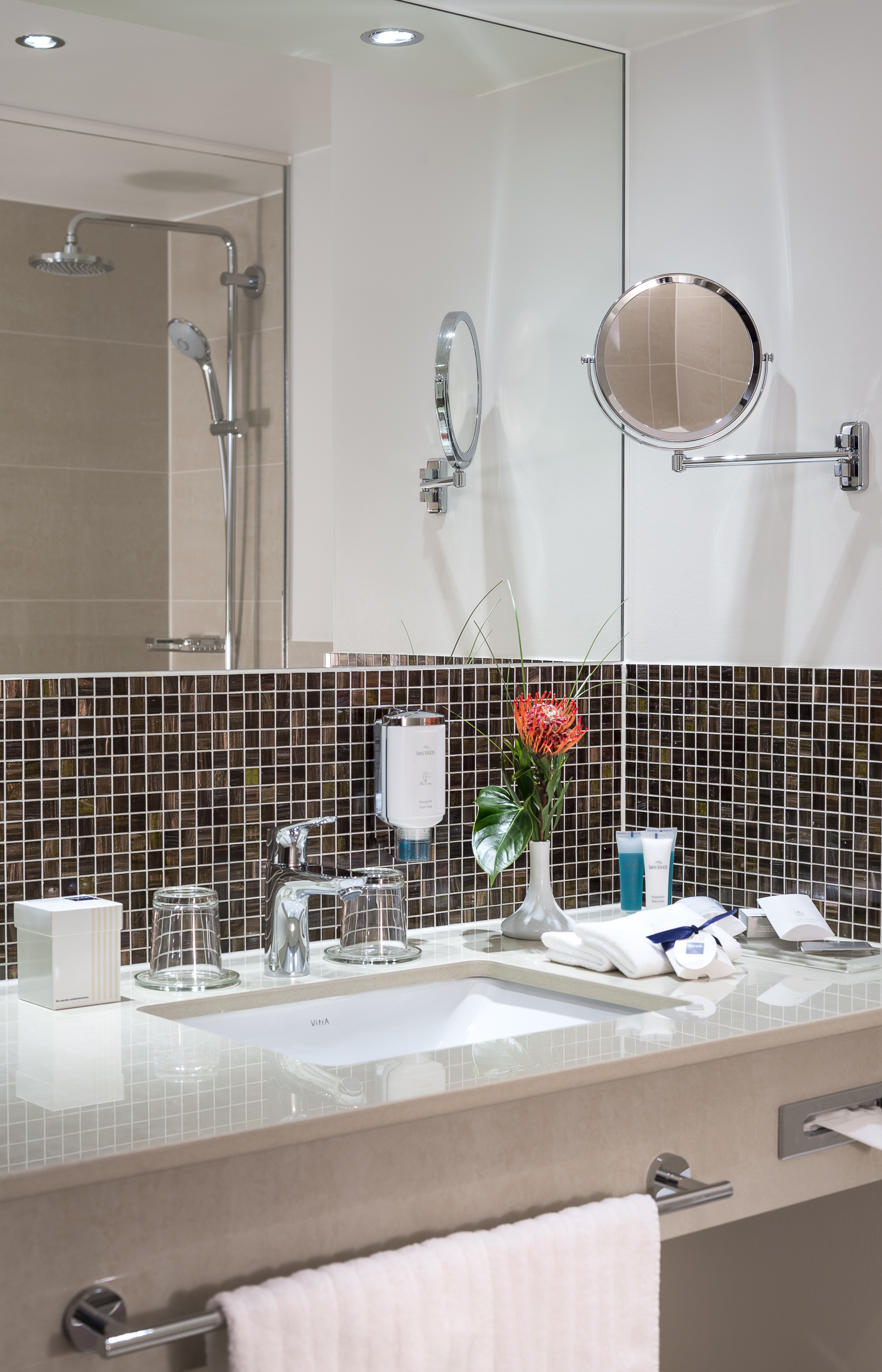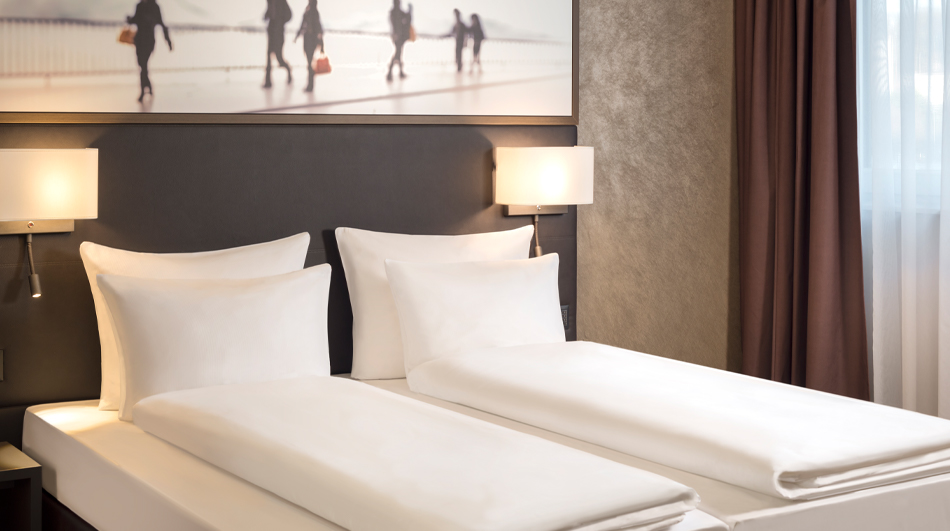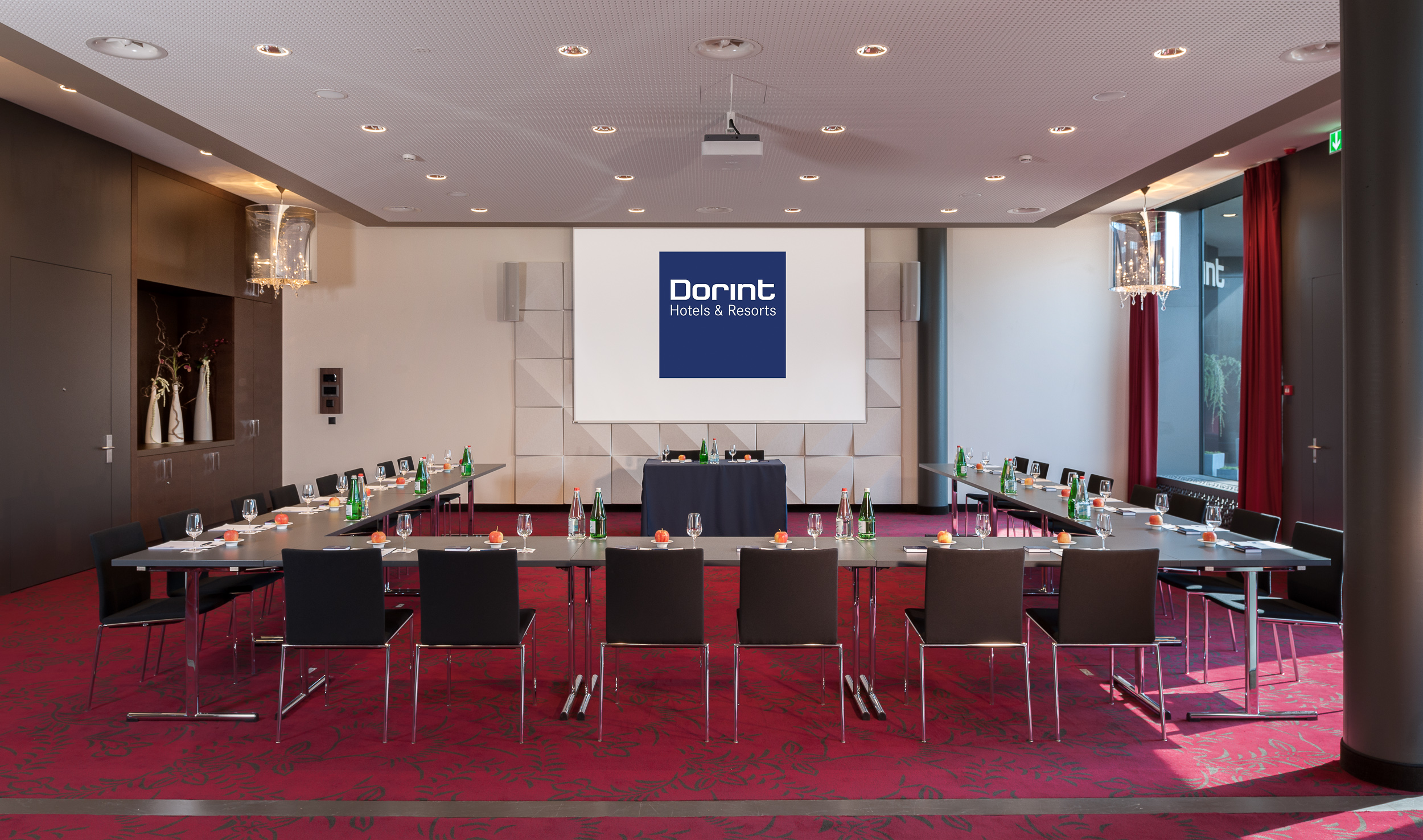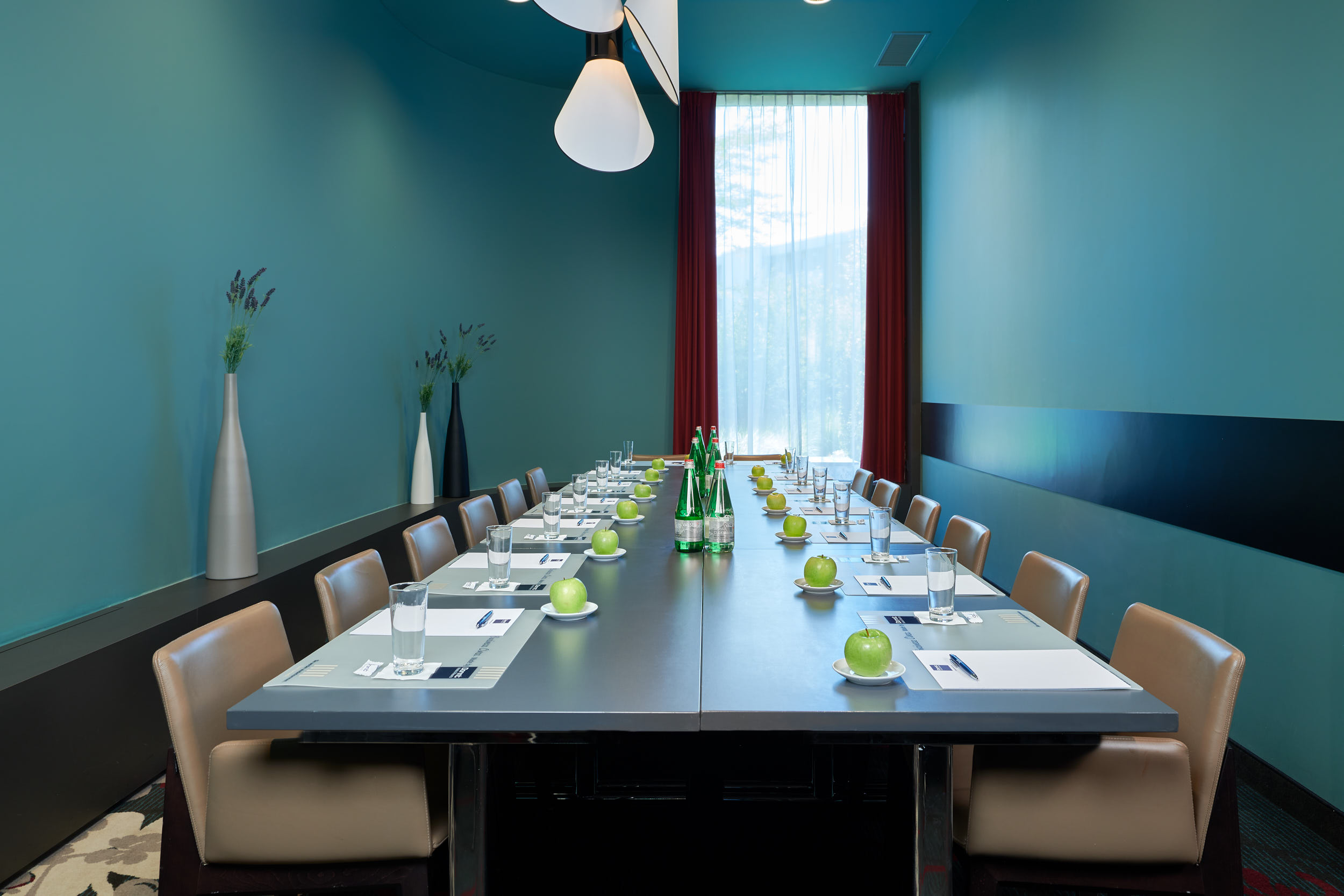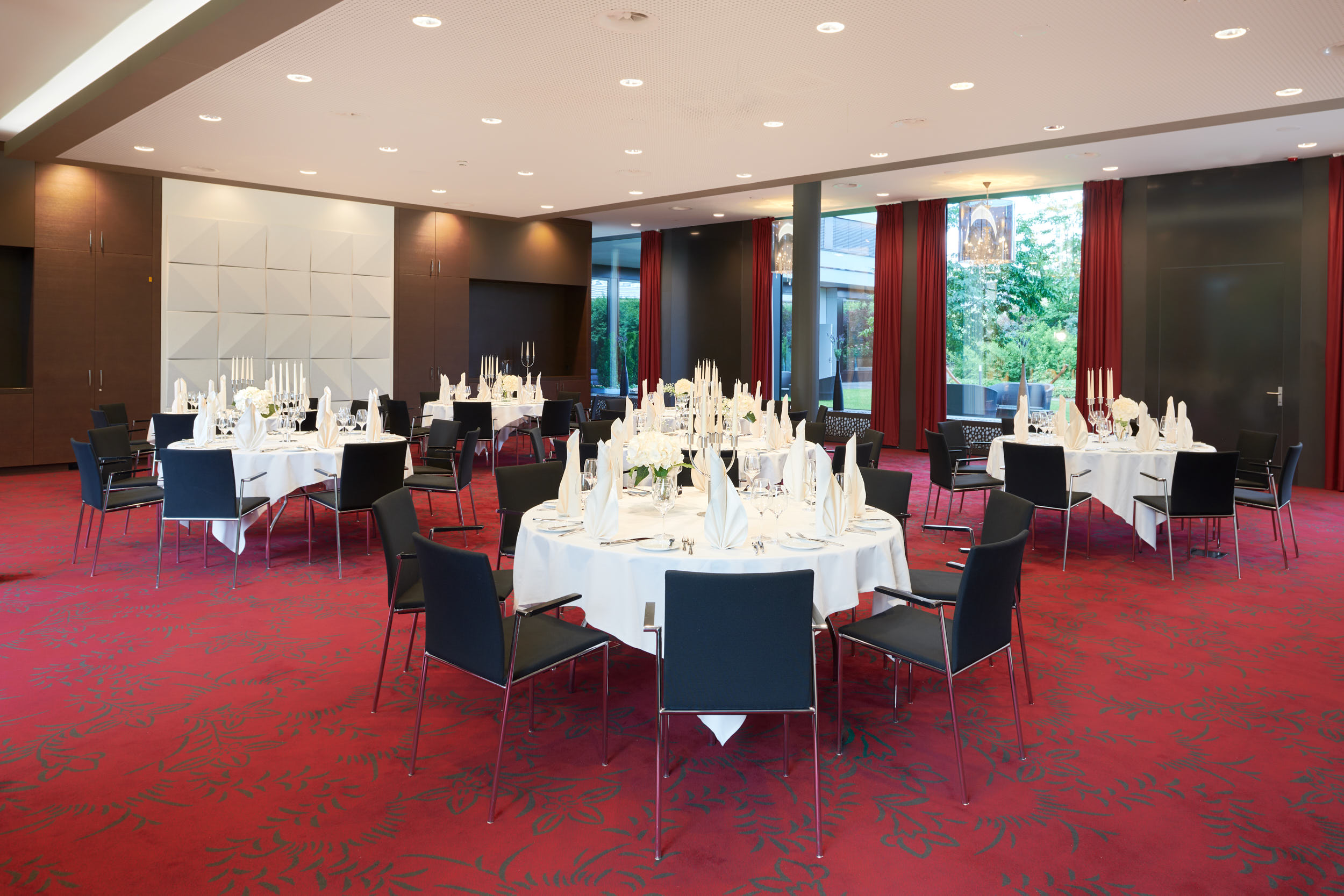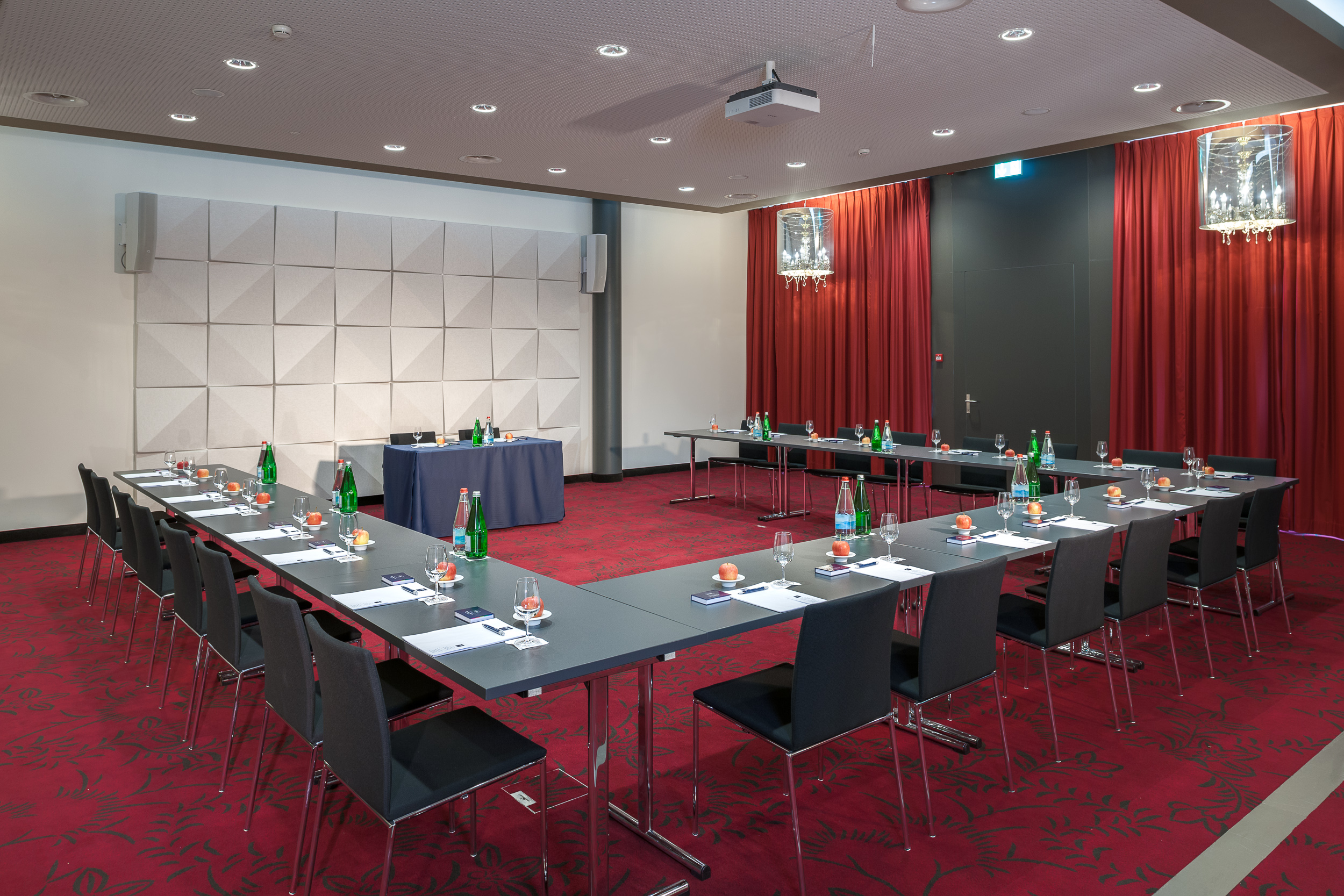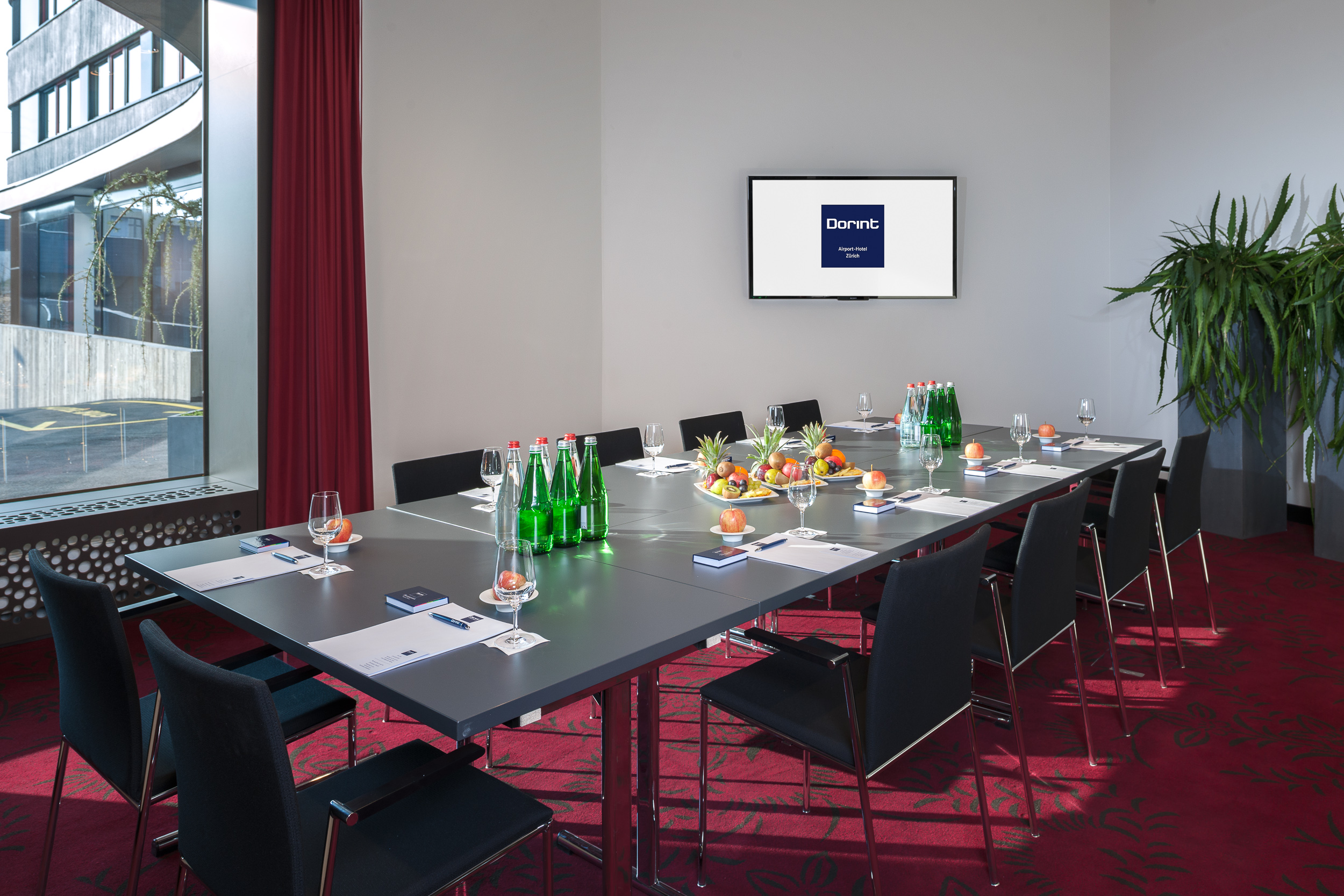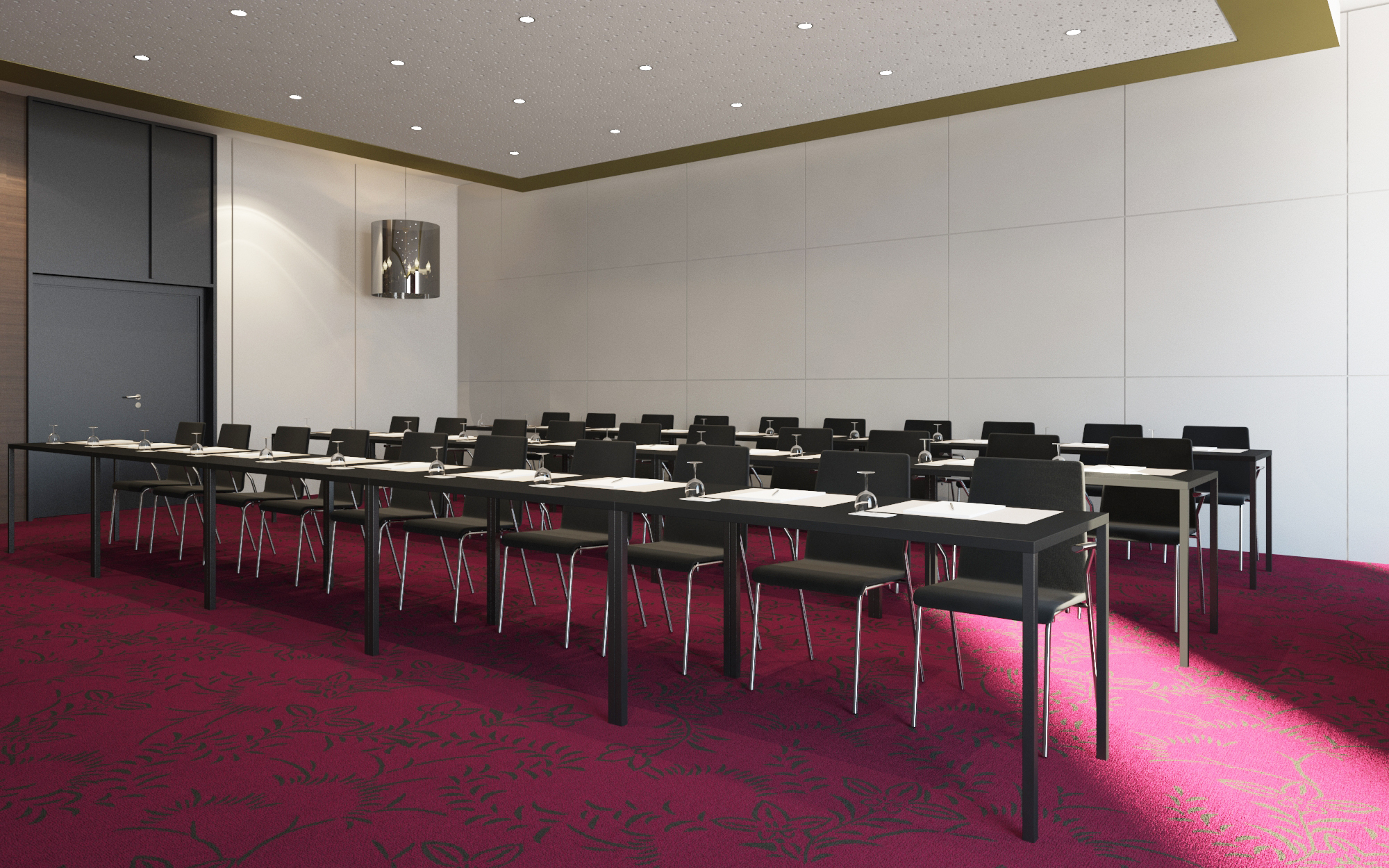 Real people, real experience, real emotion.
Dorint makes dreams come true.
We have the right activity for every explorer and bon vivant: simply browse through our offers and decide on your favourite experience. With us you will discover holidays in a whole new way: Make a wish!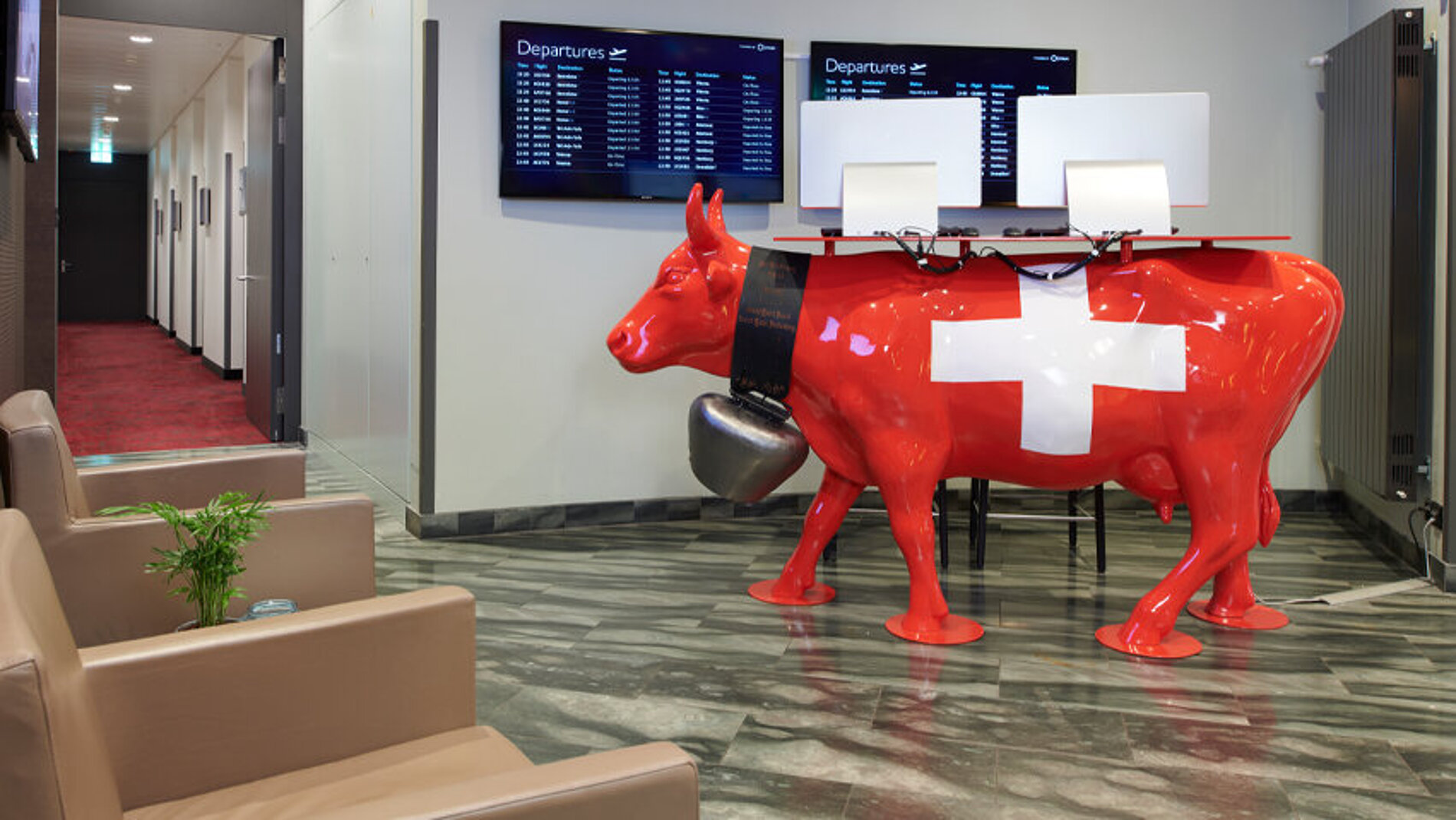 From us you are not only quickly and conveniently directly at the terminals, you have the entire airport traffic in view at all times. So you can enjoy your stay completely relaxed until the last moment.
Relaxing on the summer terrace
Whether after an eventful meeting, a trip to the city or after the exertions of the last flight - on our summer terrace you can sink back into the soft cushions of our modern pallet furniture, dangle your soul and simply enjoy the magic of the moment.
Rooms for
every occasion
All 12 meeting rooms and conference suites are flooded with daylight and therefore offer the perfect base for your next meeting.
From the three largest meeting rooms, Airbus, Zeppelin 1 and Zeppelin 2, you can directly access the hotel's outdoor area, where coffee breaks and an aperitif can be provided for you in the summer.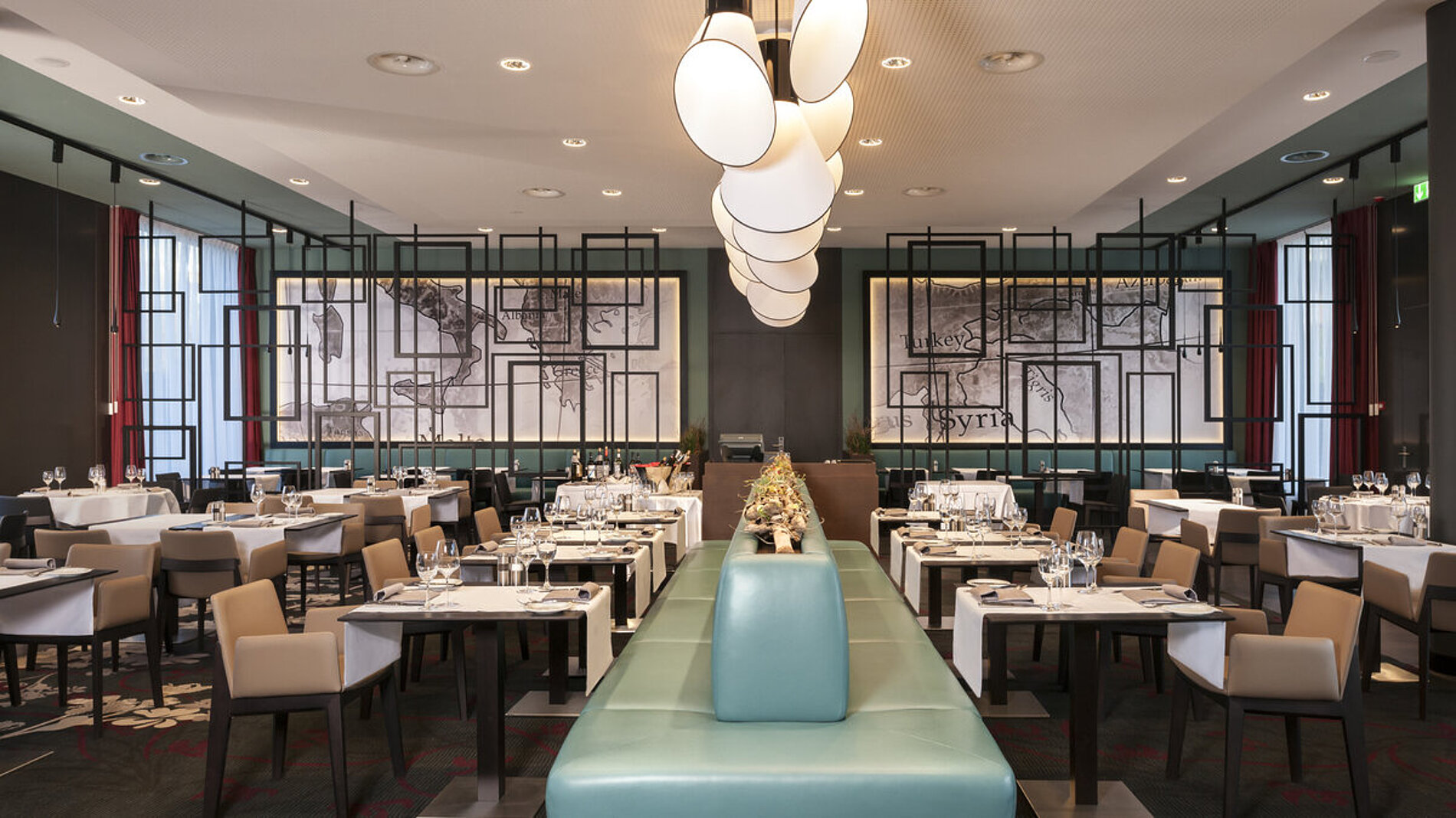 What culinary specialties come to mind when you think of Switzerland and Zurich? A juicy Zurich veal cutlet or a delicious beetroot soup?
We are pleased to offer you typical Swiss delicacies and international dishes in our bar and restaurant.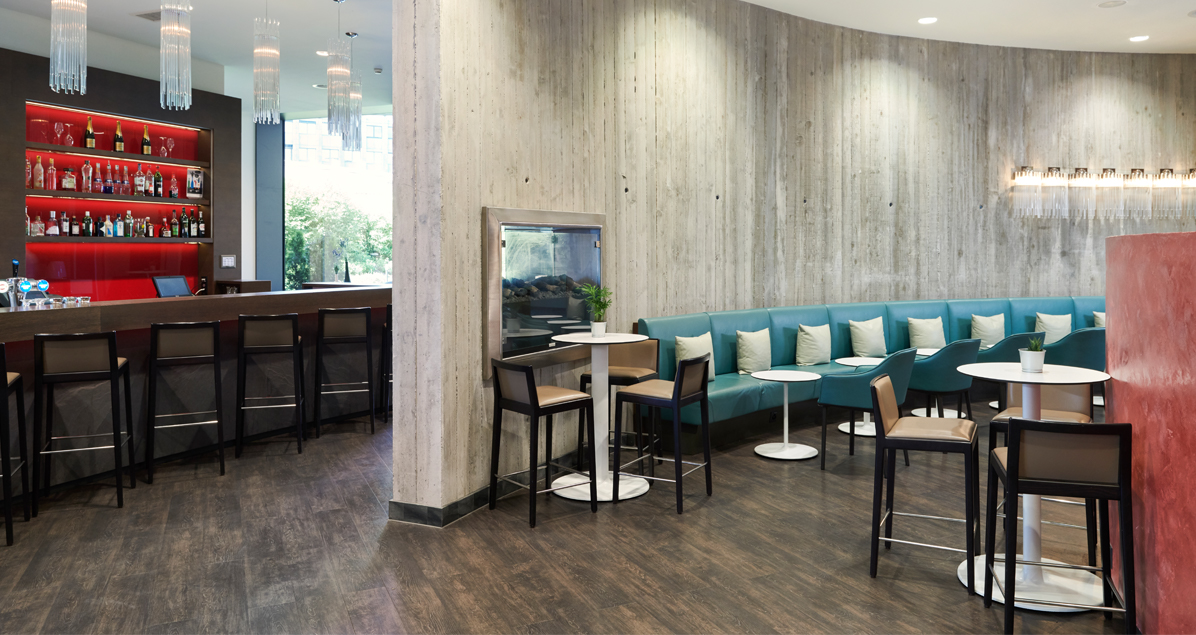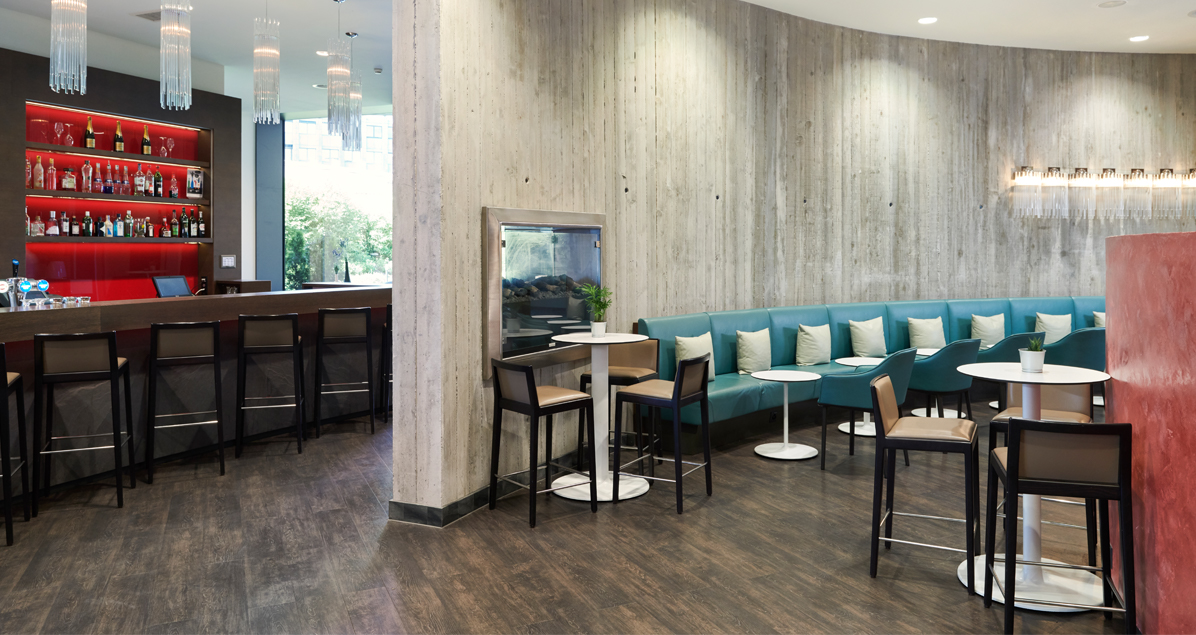 The following hotels are managed by Dorint Hotels & Resorts Schweiz GmbH in the name and for the account of the respective operating company (this operating company then as hotel operator):

Dorint Airport-Hotel Zurich
Under the management of Dorint Hotels & Resorts Schweiz GmbH
Schönaustrasse 10- 4058 Basel - Switzerland
Registered office of the company: Basel (BS)
Commercial register of the Canton of Basel-Stadt, company number CHE-109.320.084
Chairman of the Management Board: Oliver Horst Kschieschow
Managing Directors: Annette Schmalisch Stam, Rob Bruijstens

In the name and on behalf of Dorint Hotel am Flughafen Zürich AG
Riethofstrasse 40 - 8152 Glattbrugg - Switzerland
Registered office of the company: Opfikon - Switzerland
Commercial Register of the Canton of Zurich, Company Number: CHE-192.570.702
President of the Board of Directors: Oliver Horst Kschieschow
Members of the Board of Directors: Annette Schmalisch Stam, Björn Achstaller (Director)